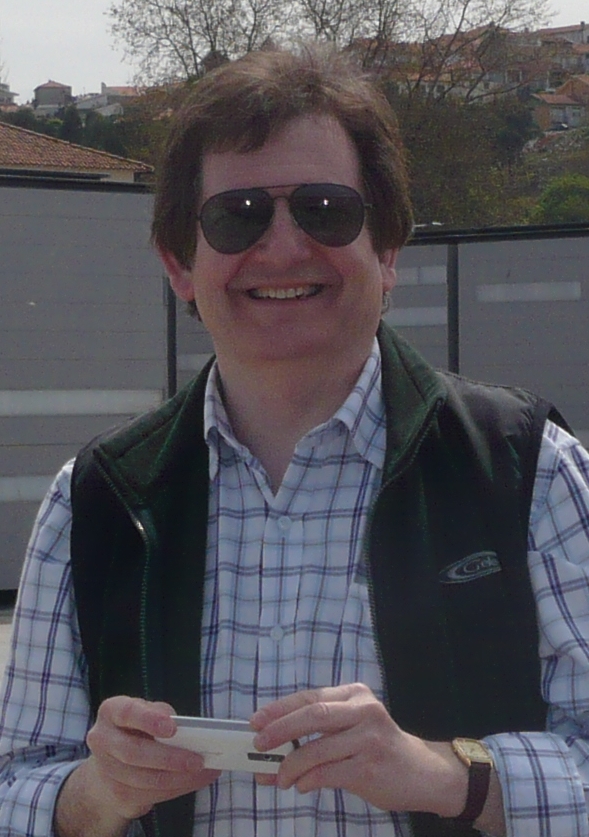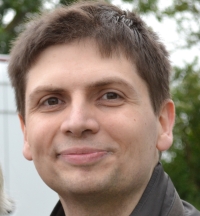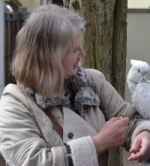 Top - Jerry
Middle - Jonny
Below - Jean
This page -
November 2017

Music Stuff ...

... I play a few instruments - guitar (electric, acoustic), Irish tenor banjo, 5-string banjo, mandolin, lap-steel, Irish bouzouki (and sometimes bass). I play mainly in a traditional/folky/ rock-ceilidh band -

Five Minutes To Midnight



Just for fun, here's a few tracks of folk, rock and other stuff I play -



Cosmic Two-Step (2017), and ...


Waltzer Ride (2015)
also Wild Mouse (2013)
Some Photos
Ghent
La Rochelle
Porto
Around Shilton
The Foss Way
The Foss Way - for non-UK readers - is a characteristically straight Roman road extending from Lincoln to the church at Axmouth, Devon, passing through Warwickshire. It is often spelt "Fosse Way". The road is preserved as an A-class road for much of its length, and its original route is clearly visible from road-maps of England. There's more detail about the Foss Way at
- Leicester.co.uk
- Rural Roads co uk
... and many more, including (of course)
- Wikipedia



P.S. - please don't examine the code of these pages for good practice of web-coding. It's a mess, outdated code, and needs updating, when I get round to it.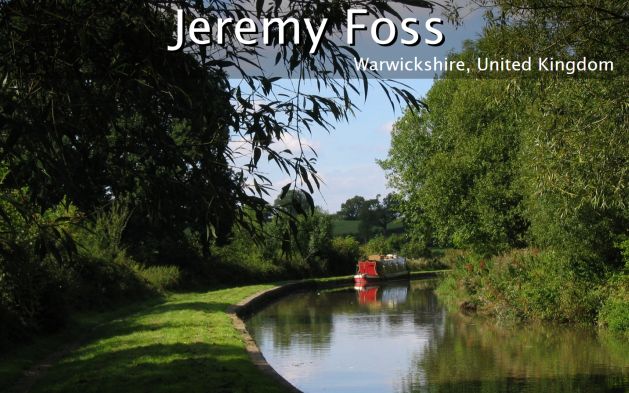 Cathiron
, Warwickshire


Jeremy Foss CEng, MIET
Senior Lecturer, research and consultant in Broadcast Engineering, Communications, Digital Media Technology, Wireless LANs; lecturing (to undergraduate and postgraduate level) in the DMT Lab, School Of Digital Media Technology, Birmingham City University.)

Also a visiting lecturer (in Broadcast, Telecommunications and Computer Networks) at a number of institutions )

Current consultancy and research activities and interestes includes interactive and personalised TV; media brokerage; applications of virtual environments and worlds (in media, healthcare, environment, construction)

.
Technology Expertise
Media / telecommunications networks, systems architectures and solutions; Media distribution networks, broadband / triple play (Multiplay), xDSL, Cable TV, IPTV, Satellite TV, video on demand, VoIP

Current research includes interactive and personalised TV and media brokerage involving object based video, hybrid style distribution

Signal processing, encoding, compression

Multi-agent system applications

Information infrastructures applied to commercial media, community and local authority services, educational services, health, construction and sustainability

Automated enterprises; service and content brokerage; value models

Workflow, metadata, rights and content management

Regulatory issues

Virtual worlds (and convergence with networked media)
Academic and Lecturing
Subject leader in Multimedia and Broadcast in the School of Digital Media Technology, Birmingham City University

Designed the MSc Programme in Broadcast Engineering (delivered in conjunction with the BBC Academy)

Lecturing in Media Technologies, specifically networked media, signal compression and transmission, network architectures and solutions, media workflow
Brief Resume
Thirty years' experience in the telecommunications industry

Twelve years' experience in university lecturing and research


Research and development in intelligent networks, data communications protocols, interactive services, media distribution, broadband access and services development, defense communications contracts, network architectures and infrastructures.

Various collaborative projects between industry and universities for UK government funding and also for European framework funding. Research projects included industry/academic collaborative projects on networked virtual reality applications, intelligent agent-based e-commerce markets and adaptive services, information services and infrastructures.

Presented papers and spoken at a number of highest level international conferences and events and instrumental in a wide range of international collaborative work programs.
Some Recent Papers and Presentations
Improving On-line Genre-based Viewer Profiling. Veloso B, University of Vigo, Spain; INESC TEC, Portugal; Malheiro B, ISEP/Polytechnic of Porto, Portugal, INESC TEC, Portugal; Burguillo J B, University of Vigo, Spain; Foss J, Birmingham City University, United Kingdom. TVX2017 Workshop on In-Programme Personalisation for Broadcast (IPP4B). Hilversum, Netherlands 2017

In-Programme Personalisation for Broadcast: IPP4B (Workshop Summary). Foss J, Birmingham City University. UK; Shirley B, University of Salford. UK; Malheiro B, ISEP/IPP - Polytechnic of Porto & INESC TEC, Portugal; Kepplinger K, Fraunhofer Institute for Digital Media Technology, Germany; Ulisses A, MOG Technologies, Portugal; Armstrong M, BBC R&D, London, UK. TVX2017 Workshop on In-Programme Personalisation for Broadcast (IPP4B). Hilversum, Netherlands 2017

Object-Media: From Personalisation To A Seamless TV/VR Convergence. Jeremy Foss, Birmingham City University, UK; Alexandre Ulisses, MOG Technologies, Portugal; Nicolas Monnoyer, Big Bad Wolf, Belgium. IBC Futurzone presentation, Amsterdam 2016

Product Placement Platform for Personalisaed Advertising Bruno Veloso, Benedita Malheiro, Juan C. Burguillo, Jeremy Foss. NEM Summit, Lisbon 2016

B2B Platform for Media Content Personalisation (B Malheiro, J D Foss, J C Burguillo-Rial); MUSST: Workshop on Multi-User Services for Social TV, EuroITV 2013, Como, Italy; June 2013

Roadmap for a Comprehensive Evaluation Approach on QoE of Interactive and Personalized TV; (J Liebetrau, S Kepplinger, A Cristea, J D Foss);1st International Workshop on Interactive Content Consumption at EuroITV 2013, Como, Italy; June 2013
A list of papers, publications and presentations is here



Professional Memberships





email:
(i) jdfoss-at-iee.org
(ii) jeremy.foss-at-bcu.ac.uk
Some websites ...
Some websites that I can recommend in the field of technology, online media, broadcast and communications:

SMPTE - The Society of Moving Picture and Television Engineers

BBC News
also BBC Technology
and BBC Science and Nature

TV Technology

CNET News.com
Comms and computing news from cnet.com

Light Reading
"Networkng the telecom industry"

Slashdot
"News for nerds. Stuff that matters"

Wired News
Wired magazine

Broadband TV News
"The business of Multiscreen Television"

Paid Content UK
"Covering UK's digital media economy"

Media Guardian
Media news from The Guardian

The Register
"Biting the hand that feeds IT"

The IET
The Institution of Engineering and Technology

ISOC
The Internet Society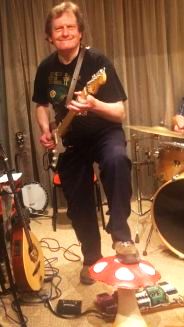 This is me, I'm afraid, 2016 at Barnacle, Warwickshire. Thanks for the photo, Paul.